Uniform
Due to Covid-19 restrictions, parents and children are not permitted to buy uniform from the school office. We are implementing an 'order and collect' system.
Our order form can be filled in online and Mrs.Sobrino will prepare your order for collection.
Please check what you would like to order from the price-list below and your order will then be prepared and put in a named bag and you will be contacted with a time to collect it.

Payment by can be made by card/contactless. Cash or cheques (made payable to St Kentigern's PTFA) must be placed in a sealed envelope with your child's name on it - failure to do so will result in you not being able to collect your order.
If the items are too big or small they may be exchanged but this will need to be pre-arranged with the school office - tel 393302
Many thanks
Mrs Sobrino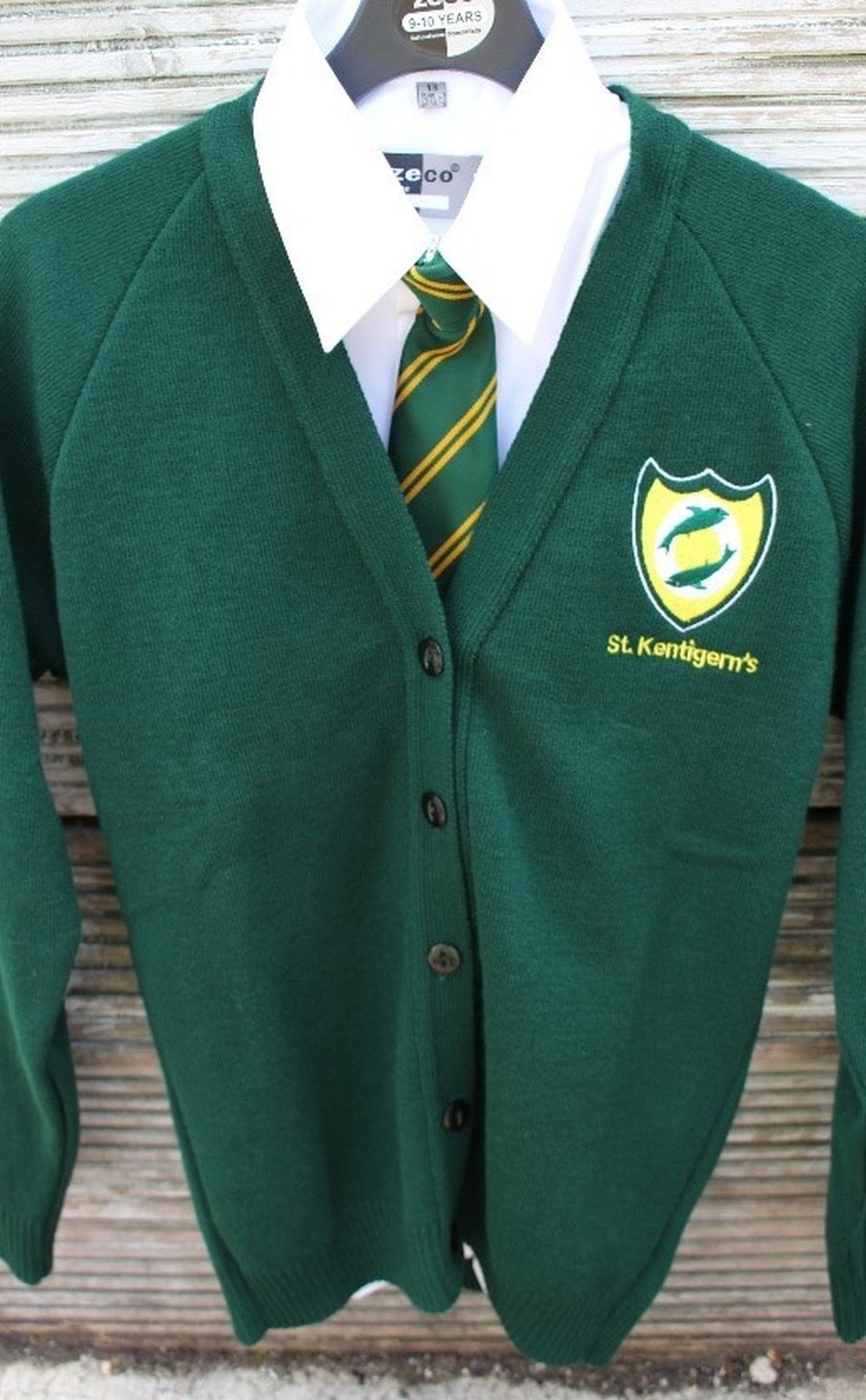 White shirt with school tie
School Crest Bottle Green Jumper or School Crest Bottle Green Cardigan
School Tartan pleated Skirt or Grey School Trousers
White Socks or Bottle Green tights
Black School Shoes
Summer Dress – green and white
PE Kit
School Crest Yellow T-Shirt and
Green shorts
Bottle Green jogging bottoms and School Crest Bottle Green sweatshirt
Black plimsoll pumps
---------------------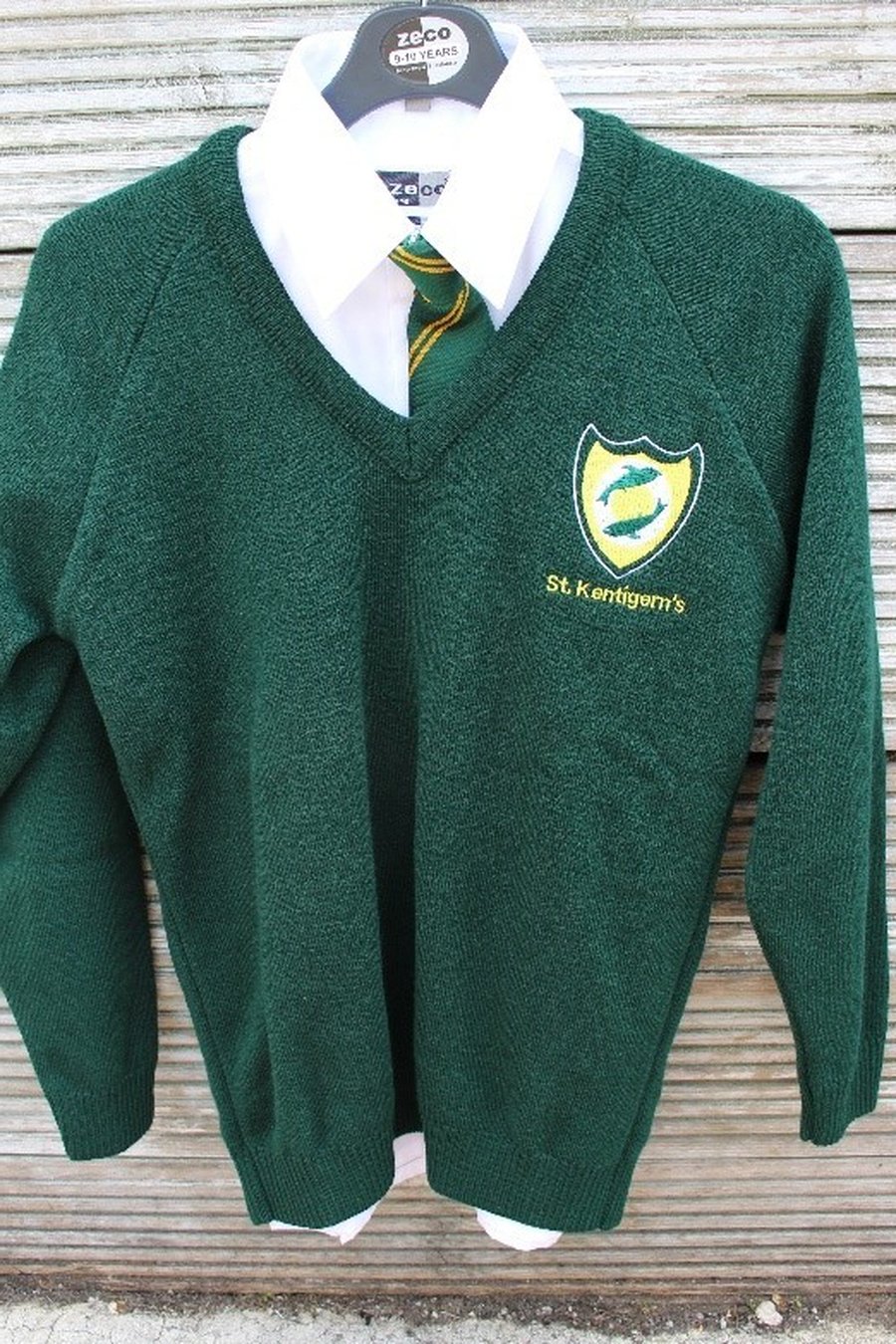 White shirt with school tie
School Crest Bottle Green Jumper
Grey School Trousers
Grey Socks
Black School Shoes
Summer – Grey School Shorts
Short sleeved white shirt
PE Kit
School Crest Yellow T-Shirt
and Green shorts
Bottle Green jogging bottoms and School Crest Bottle Green sweatshirt
Black plimsoll pumps
---------------------